Köstem Zeytinyağı Müzesi, Uzunkuyu, köyü no: 8, 35430 Urla/İzmir, on the D300 (the old Çeşme-Izmir road). The Çeşme-Urla ESHOT bus (760) stops close to the museum. Museum website. Open Tuesday-Sunday from 10:00 until 17:00 (18:00 at weekends). Telephone: +90 537 911 2323. Entry price as of January 2023: ₺ 45 (concessions ₺ 30), children ten and under free.
Köstem Olive Oil Museum on the D300 in the village of Uzunkuyu just northwest of Zeytinler is the largest olive oil museum complex in the world. The museum was initially conceived in 2002 by owner Dr Levent Köstem, and historian Ali Ertan İplikçi opened in November 2017.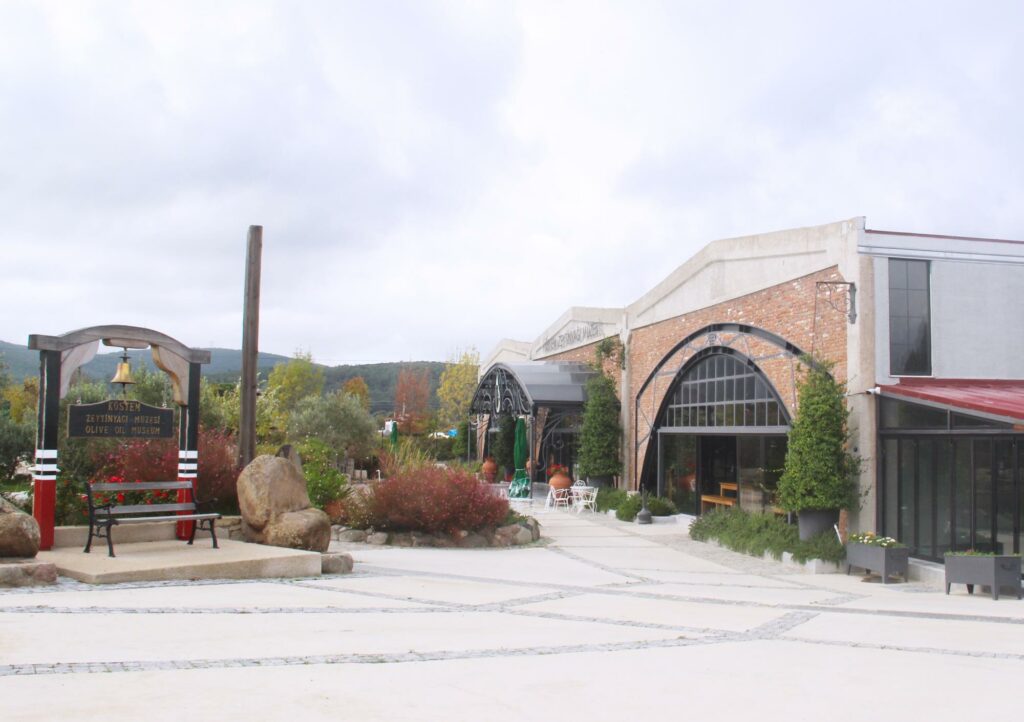 The museum has an internal area of 5,650 square meters surrounded by 20,000 square meters of grounds and an arboretum with over 500 trees. The olive oil technology museum aims to preserve and display olive oil pressing systems established in Anatolia. Restored industrial equipment, ancient press stones and artefacts, as well as historical reproductions, trace the evolution across 4,000 years of the crushing, pressing, separation, and storage processes of olive production and distribution. A systematic approach has been taken to bring the education function to the forefront, including equipment demonstrations and workshops.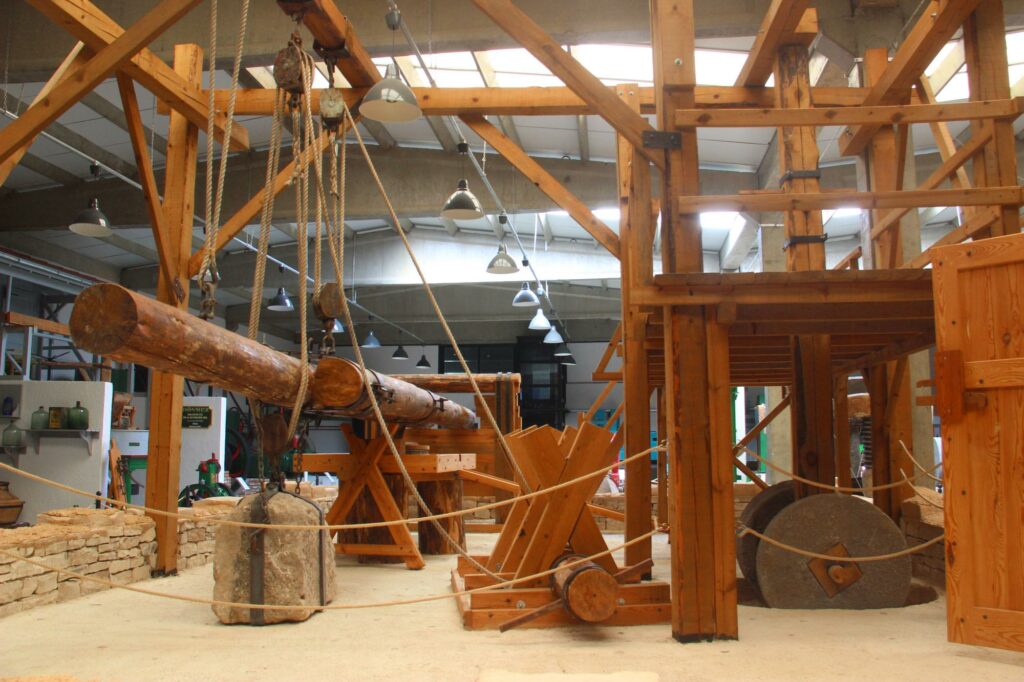 At the entrance of the museum are a café and a store selling olive oil, organic & handmade products, local interest books, olive wood items, ceramics and local craft items. Inside the museum are also recreated two stores from Buca, Izmir; a grocery store (1936) 'Kanaat Bakkaliyesi', a tea shop (1935) 'Köprübaşı Kıraathanesi', and a marine model shop from Kapilar, Izmir (1959) 'Maket Çalışmaları'. On the site is an active olive oil processing and storage plant collecting from over 11,000 trees in the vicinity. The museum collections continue to expand and also host wood & ceramic workshops and temporary exhibitions.