The Old Stone Bridge (İçmeler)
Location: İçmeler Cd., İçmeler, 35430 Urla, İzmir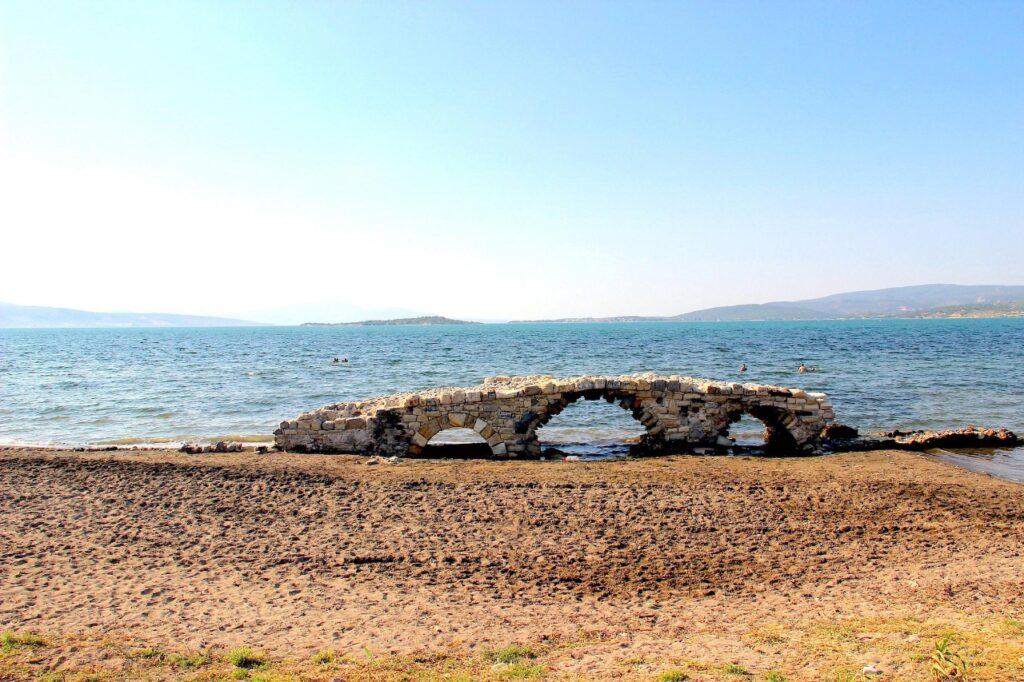 Running parallel to the İçmeler (former town of Hypokremnos) coastline is evidence of an old road and the remains of three bridge structures. The central bridge structure just off İçmeler Cd. near Sk. 1012 is the best-preserved, with a length of approximately 16 metres and three distinct arches. Geological data shows that the coastline was further north, and there are four small shallow streams flowing north into the Gülbahçe Gulf. Today, the water flow in the streams is low, and housing construction has redirected their flow away from the bridge structures.
In the Archaic & Roman periods, the road linking Erythrai with Klazomenai & Smyrna to the east and Teos to the south would most likely have passed through Hypokremnos carrying trade such as olive oil, wine and marble. Archaic, Classic & Roman pottery have been unearthed nearby. The bridge structures show's features of a Roman bridge; however, masonry techniques and dimensions of the materials used present similar parts with Ottoman bridges and the possibility of general repair or reconstruction in the Turkish period.
Extracts from "The Masonry Techniques of a Historical Bridge in Hypokremnos" (Funda Uygun Gençer & Mine Hamamcioğlu Turan).
Gülbahçe Ilıcası – Hot Springs
Gülbahçe, 12073. Sk. 32-13, 35430 Urla/İzmir, Turkey – Note: the Google Maps locator indicates the Gülbahçe Ilıcası building as adjacent to the Urla Surf House, however, it is not possible to access from this point without wading through the shallow waters at the mouth of the Tatar Stream. Direct access by car requires taking a track leading from the D300 halfway between İçmeler and the Izmir Institute of Technology (İYTE).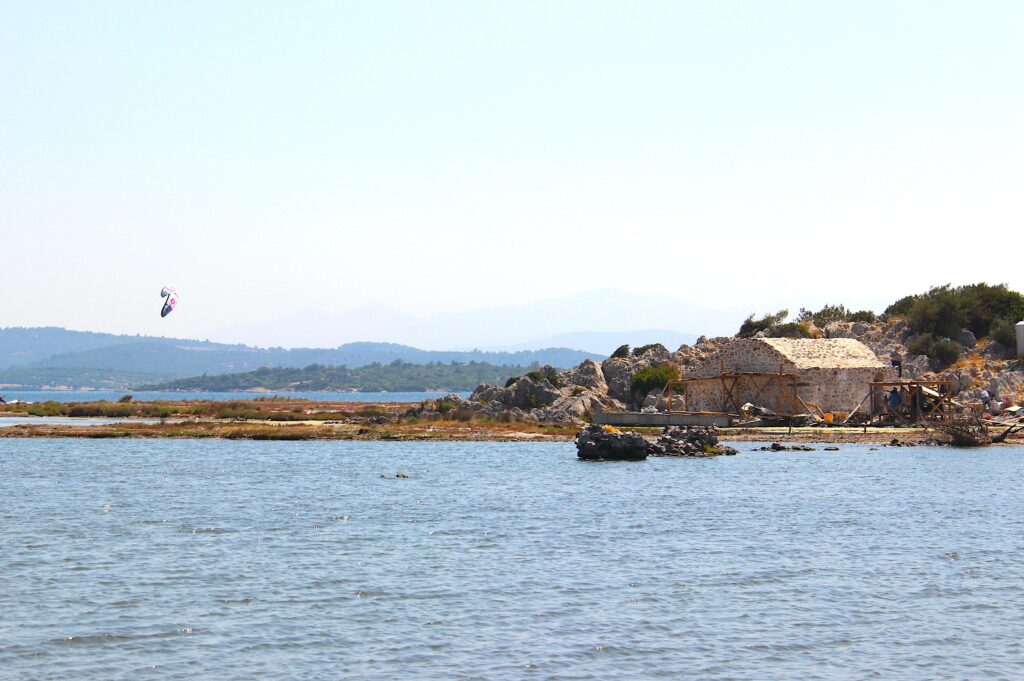 The stone building leading into the sea that constitutes the thermal bath is located just southeast of the village of Gülbahçe 38km east of Çeşme, 12km west of Urla. While often referred to as the 'Ancient Roman Baths', there is no definitive evidence that they belong to the Roman period. Around the spa is a 5,000-year-old mound and ruins thought to belong to the Hellenistic period. The brick building is currently (July 2021) under restoration.
Gülbahçe (literally rose garden) was an ancient Greek town known as Rodónes.