Along the peninsula from Çeşme to Urla and beyond are many remote beaches and cultural and historical sites to explore; the freedom offered by hiring a car can add a tremendous amount to a holiday in the town.
The price and availability of car hire in Turkish resorts are remarkably variable and subject to holidays and seasonality. During peak season holidays such as Ramazan or Kurban Bayramı, car hire costs can be as high as x5 the standard or low season prices! If car hire is an integral part of your vacation, checking public holiday dates before booking flights would be advisable. 
It is worth checking the car hire aggregator sites such as Rentalcars.com, even if it simply illustrates which car hire companies offer the car and the most favourable rates for your hire period.
Çeşme – Car Hire
The selection of car hire companies in Çeşme is limited; there is an Enterprise rent-a-car in the Cadde Plus AVM and Europcar outlet on the main road (1065 sk.) near Çeşme marina, though there can be little or no vehicle availability during busy periods. Europcar is operated by Aryum Turizm and can be booked via the main Europcar site (.com or .com.tr) or directly with Aryum Turizm online (price by request) or at their office.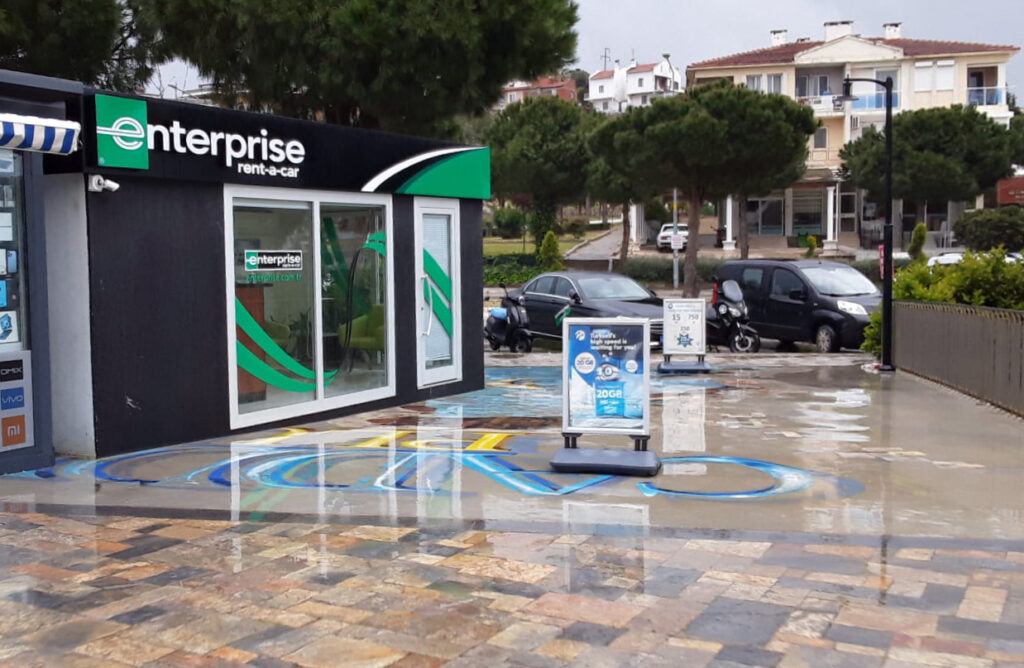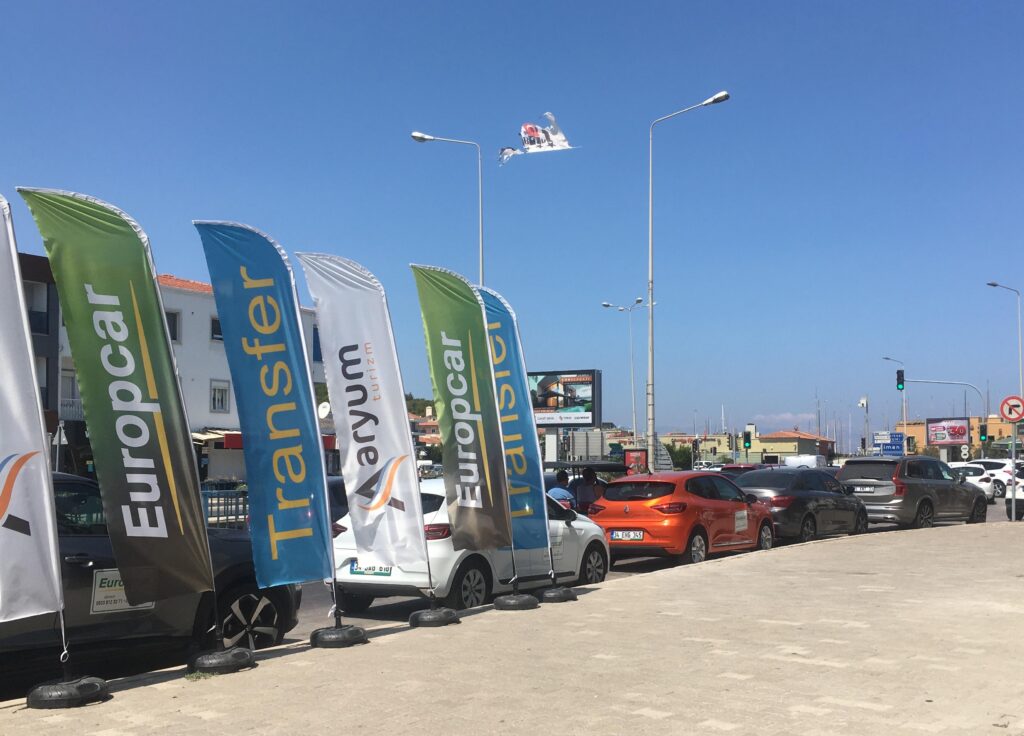 İzmir Adnan Menderes Airport – Car Hire
Naturally, the choice and availability of cars at the airport are considerably broader than in Çeşme; therefore, the cost and value for money are generally better. Car desks for most hire companies are located in the arrival halls in both the domestic and international terminals.
Contact details and links are verified as of August 2021