Airport code: ADB. Location: Alsancak, Şair Eşref Blv. 18D, 35210 Konak/İzmir, Turkey
For the official airport website including live arrival & departures click here.
About the Airport
15km south of İzmir centre, the airport named after Turkish politician and former Prime Minister (1950-1960) Adnan Menderes, who was born locally in Koçarlı (Aydın Province) and schooled in İzmir. The airport is relatively modern, with the international terminal built in 2008 and the domestic terminal in 2014. The airport is somewhat oversized and highly spacious, especially considering the volume of passenger traffic that transits. The airport has the fourth-largest volume of overall passengers in Turkey, but on international passengers, it is the fifth-largest international passengers, surpassed by Antalya. Passenger numbers peaked in 2018 at 13.4 million (10.7m domestic + 2.7m international) but have since shrunk mainly due to COVID-19 restrictions to 5.5 million (4.5m domestic + 1.0m international) in 2020.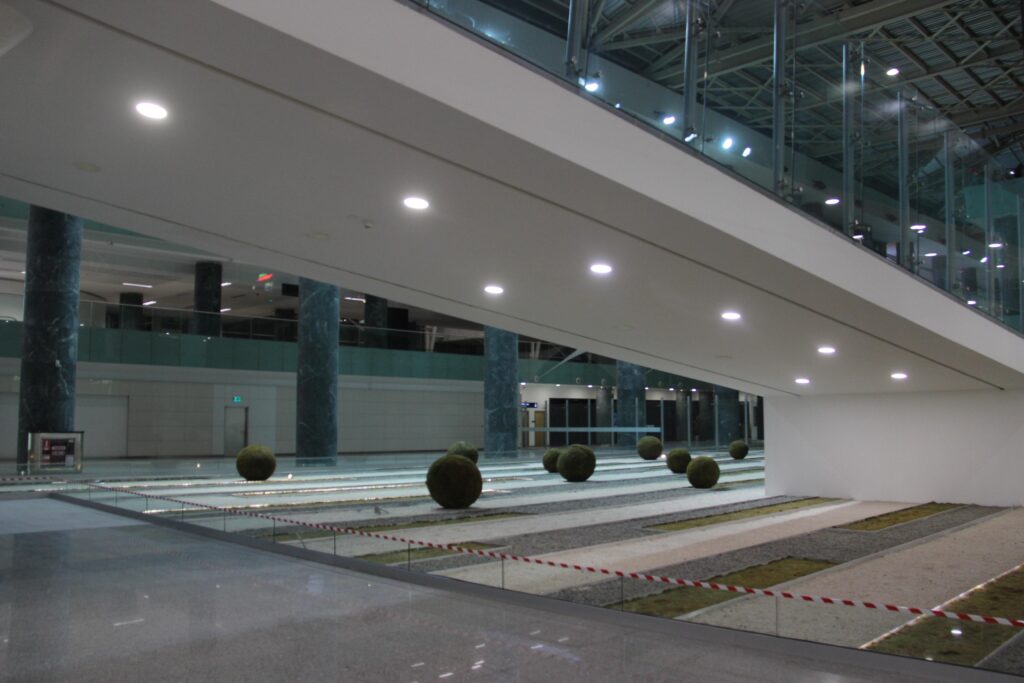 Domestic & International Arrivals
Note: Passengers that from international destinations that cleared immigration and transferred to a domestic flight in Istanbul or Ankara need to collect luggage from the international terminal inside the airport. There usually is an airport employee redirecting such international passengers on the upper floor before access to the domestic luggage carousels. The international arrival hall has a duty free shop usually open at all hours of flight arrivals, a passport needs to be shown for the maximum allocation of duty free purchases.
Transferring from Adnan Menderes Airport to Çeşme
By road Çeşme is 95km west of İzmir Adnan Menderes Airport, on the D550 and D300 (main state roads) / O-32 (toll motorway), the İzmir-Çeşme Otoyulo road beyond İzmir (Narlıdere district) rarely has any heavy traffic and the journey time is usually approximately one hour by car or taxi. Essentially there are five viable options for tourists to get from the airport to Çeşme.
| | |
| --- | --- |
| Havaş | Direct airport coach transfer to Çeşme – See "Coach-Airport", economical and relatively fast option, though Havaş bus times may not always match your flight arrival time. |
| Coach via İzmir | Train/metro or taxi transfer to Üçkuyular, İzmir and coach to Çeşme |
| VIP Private Hire | Pre-arranged pick up private/hotel service |
| Taxi | Taxi directly from the airport to Çeşme |
| Car Hire | Pre-arranged or booked at either domestic/international terminal |